San Diego, We Need You
Signature Gathering Volunteers Urgently Needed!
---
Be a Part of the Solution
Help support our efforts for the "Citizens' Plan for the Responsible Management of Major Tourism and Entertainment Resources" to build a stadium/convention center mixed use facility downtown without the use of taxpayer money.
* A clear path to create a convention center/stadium without the use of taxpayer money 
* Requires tourists to pay their fair share for infrastructure and public services
*Provides a critical CEQA exemption to Mission Valley and Downtown sites
* Helps San Diego retain the Chargers, Comic-Con and other high profile events
* Generates millions of dollars which could be used to address infrastructure needs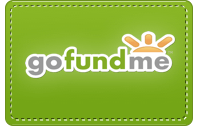 ---
Help build our Coalition by registering online here and we'll keep you updated on stadium developments and progress
---
SAN DIEGO STADIUM COALITION STRONGLY SUPPORTS DOWNTOWN CITIZENS' INITIATIVE
SDSC PLEDGES $50,000 AND FULL POLITICAL SUPPORT FOR NEWLY FILED "PAY THEIR OWN WAY" CITIZEN'S INITIATIVE
 SAN DIEGO, Calif. (October 21, 2015) – The San Diego Stadium Coalition has pledged its full support for the "Pay Their Own Way" Citizens' Initiative, filed earlier today with the City of San Diego.
"This plan lays a solid foundation to not only keep the Chargers in San Diego, but also keep Comic-Con and other important economic drivers coming back to our great city," said Jason Riggs, San Diego Stadium Coalition Co-Founder and Chairman. He added, "It accomplishes these key goals without requiring the use of taxpayer money to build the team's share of a multi-use facility. Clearly, it's a great plan."
Attorney Cory Briggs, who authored the initiative on behalf of several San Diego citizens, said, "We are glad to have the San Diego Stadium Coalition on board. It will really help with the heavy lifting ahead."
The SDSC Leadership team and its more than 20,000 members and followers have pledged to actively participate in signature gathering and other activities to insure the success of this initiative.
In addition to helping on the front lines, the SDSC has also pledged to raise at least $50,000 to help cover the costs associated with getting the initiative on the ballot by June 2016.  They've already set up a GoFundMe page to assist with the effort. Those interested in donating to the cause can go to www.gofundme.com/sandiegocitizens to learn more.
Riggs added, "We couldn't be more pleased with the language in the initiative and the efforts of Mr. Briggs and his clients. The people of San Diego and all of the key stakeholders stand to win if it passes. We strongly believe that this initiative gives the citizens of San Diego our last and best chance to keep the Chargers and Comic-Con right here in our backyard.  However, this is far from over. There's a massive amount of work ahead of us."
Read the entire "San Diego Citizens' Plan"
---
Do You Believe the MTS Site Will Require Seven Years to Clean Up?
We sure don't.
An EIR Report from Turner Construction shows a much more realistic assessment of what it would take to make the MTS site stadium-ready.  See for yourself
---
SDSC Hosted a Live Chat with Chargers Stadium Point Man Mark Fabiani on February 26, 2015 – Read the entire transcript here.
---